BeLIEve T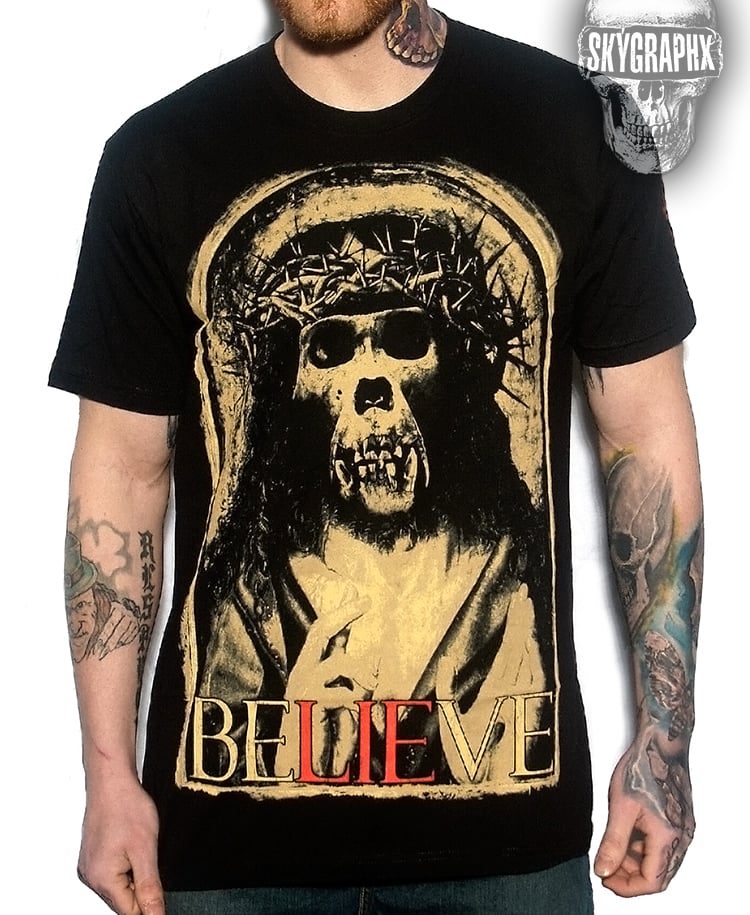 BeLIEve T
$24.00
The BeLIEve shirt is not for the faint of heart or the very religious. Skygraphx aims to push boundaries and this one has probably broken all of them. BeLIEve was inspired by all the religions which send minions out to proselytize their faith. I'm glad you enjoy a "book" but that doesn't mean everyone should agree with it. If this shirt offends you, simply don't buy it.
Printed on 100% soft black cotton shirt. Logo on sleeve.
Click the photo for a larger view.
Mens Size Chart